Mike Skinner
Transformational Communication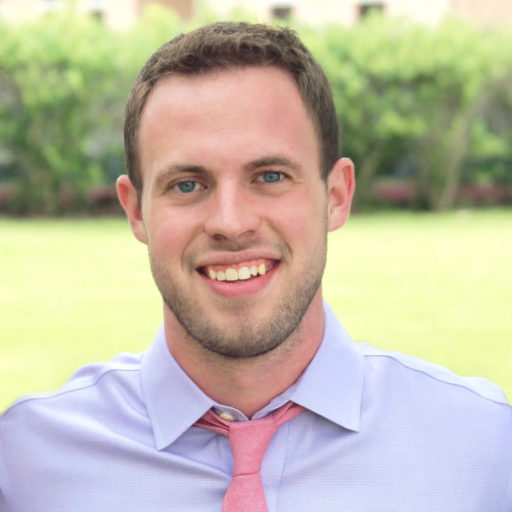 About Mike
Mike Skinner has been inspiring audiences for over a decade through his unique speaking style and ability to relate to audiences of all ages. Combining masterful story-telling, a sharp sense of humor, and powerful truths backed by experience and research, Mike seeks to make every speaking opportunity a unique and powerful event.
Mike holds degrees in Biblical Languages (Biblical Hebrew and Koine Greek) and Christian Theology, and also has a Masters Degree in Theological Studies. He has served as the Lead Pastor of a local church in Texas since 2009. This unique background has made him a sought-after speaker at ministry events of all kinds.
Most Requested Topics
Preaching
Mike is regularly invited to preach at ministry events of all kinds both nationally and internationally. He is just as comfortable preaching on a pre-assigned topic or biblical passage as he is with preaching on a topic that he has already written and delivered sermons for. Just a few of the things that Mike is consistently asked to preach on are: the Sermon on the Mount, Wisdom and the Christian Life, the Importance of Community, the Spiritual Disciplines, Suffering and the Christian Life, and the Love of God.
Invite Mike to Preach
Teaching
Mike is also an accomplished classroom teacher with years of experience teaching theology at both the high school and university levels. He is regularly recognized for his excellence in pedagogical practices by his students and co-workers and excels at forming transformational relationships with this students. Topics that Mike regularly teaches include: Interpreting the Scriptures, Church History, Christian Ethics, New Testament Studies, The Gospels, The Teachings of Jesus, Christian Theology, The Just War Christian Tradition, and more.
Invite Mike to Teach
Consulting
In addition to preaching and teaching, Mike relishes opportunities to come alongside ministries in a consulting partnership. He excels in getting honest feedback from all important parties, disseminating that information in a sensitive and productive way, and brainstorming towards concrete solutions to whatever might be keeping your ministry or school from reaching that next level. Mike uses evidence-based consulting strategies and his focus is always to empower his clients towards practical and measurable improvement in their stated goals.
Invite Mike to Consult
What People Are Saying
Mike has a particular talent for making the gospel come alive and new and exciting ways. Whether he is speaking to students or adults, Mike is gifted at presenting profound truths in a way that is relevant and applicable. I think it's the way that Mike seasons his preaching with humor and vulnerability that makes him so relatable. Every time I hear Mike preach I am challenged, encouraged and motivated to be the hands and feet of Jesus in the world. Mike is a gifted preacher and an important voice in this world.
—Adam McIntire (Discipleship Pastor)
If you are looking for a high energy, dynamic, and inspiring speaker for your next event, I highly recommend Mike Skinner. He came in as a guest speaker for a large women's retreat and his natural ability to motivate, encourage and keep them laughing the entire weekend is a remarkable gift! Mike has been blessed with the ability to convey a meaningful message, and relate to his audience at the same time. We were so impressed with him and wouldn't hesitate to have him back at our next event!
—Lisa Tagliarino (Ministry Leader)
Mike Skinner is truly a gifted communicator and it has been my privilege to work with Mike. His energy and enthusiasm always grab the attention of the audience to which he speaks and his storytelling ability is outstanding. The ability to relate with so many people at a comfortable level makes Mike unique. I look forward to the next opportunity we have to work together and would highly recommend him as a communicator.
—Will Mathews (Assistant Principal)
In the course of my business, I end up hearing 20 – 30 presentations by public speakers a year. At this point I have heard hundreds of public speakers present on a wide range of topics: educational, informative, persuasive, inspirational, and more. It is from this position that I draw the authority to state that Mike Skinner is one of the best public speakers I have ever encountered. He is engaging, well spoken, and intuitive.
—Jacob Millwee (Chamber President)
Contact Me
Want to learn more about having me speak at your event? Let's start the conversation! Just enter some basic information in the contact form below to send me an email.